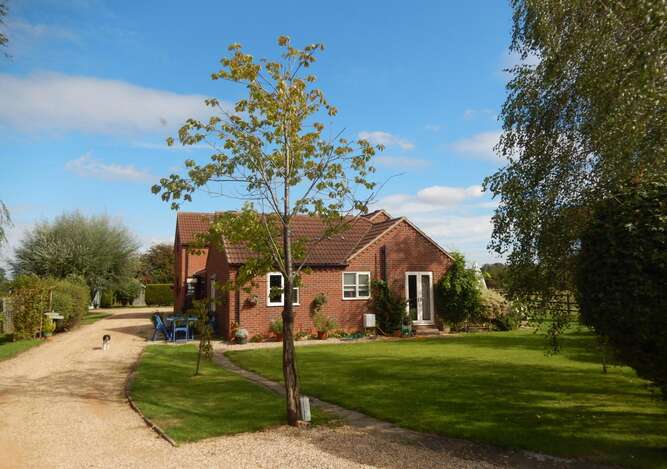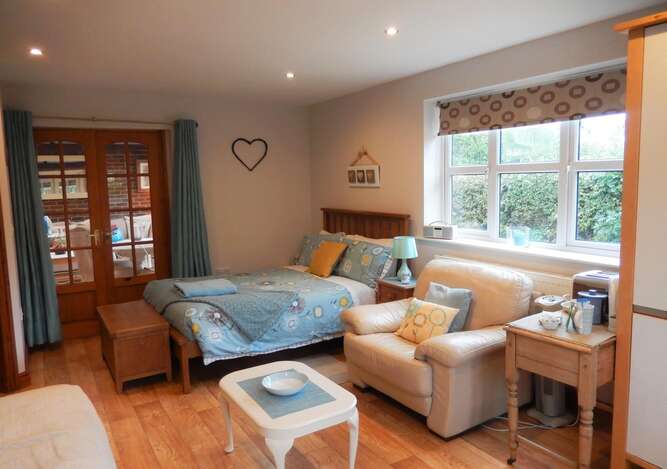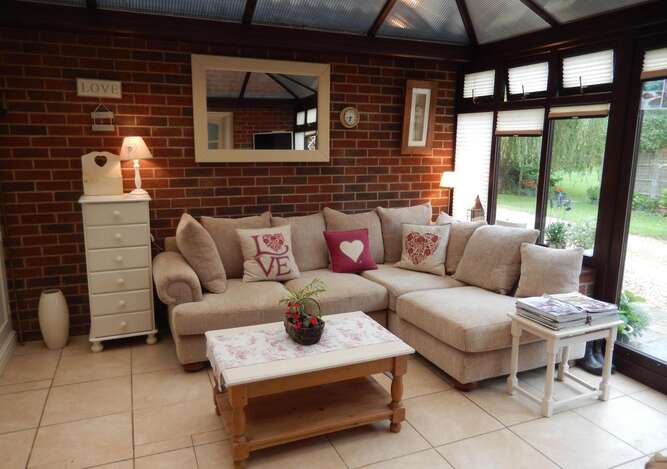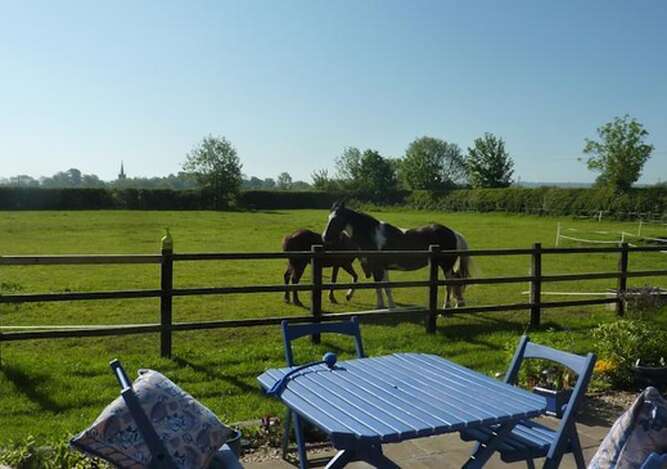 Home
Set in the beautiful Vale of Belvoir and within view of the castle less than 20 miles from Nottingham, Peacock Farm The Paddock is a small, secluded B&B or self-catering accommodation. We offer a distinctive blend of stylish comfort, friendly service and old-fashioned hospitality.

Run by Nicky, who has more than 35 years experience of looking after guests, The Paddock is the perfect choice for almost everyone - business people weary of anonymous hotels, walkers/cyclists and riders exploring the local area, families with their children, and friends with interests in common. Well behaved dogs are welcome and grazing is available for horses. We are surrounded by many wonderful walks and rides.

Nicky and her sister Mandy also offer a variety of massage and holistic treatments. An alternative idea for hen nights or ladies breaks, birthday or anniversary treats. Nicky is more than happy to assist with any celebratory arrangements and can organise little extras such as afternoon tea/champagne and canopies/birthday cakes etc. Evening meals can be taken at one of the many local pubs/restaurants in the vale, however Nicky is happy to provide a light supper on request;also guests are welcome to prepare their own food or bring in take aways and take advantage of our lovely conservatory, or eat al fresco inthe garden.

Whatever your reason for coming, you're sure of the warmest of welcomes, and we hope you find everything you could want to enjoy your time to the full and feel completely at home every second of your stay.
Please note that booking directly through this website allows you the best price.
Price and Booking

Single Occupancy £65 - £70 per night
Double Occupancy £85 - £90 per night
Treble Occupancy £130-£140 per night
Children (under12yrs ) £10 per night



Please contact us if you don't manage to book what you require on-line as we may be able to help with alternative accommodation near by.

To book or find out about availability call Nicky on 01949 842475 or 07584269548

Our additional accommodation
This is situated in the village of Redmile. It is the annex of a house with its own entrance, separate
facilities consisting of a large double bedroom with ensuite bathroom and small kitchen.
Walking distance to the pubs and surrounded by fields for lovely walks.
Prices w/£100-£150 mon - fri; full week £250 - £300

All major Credit Cards Accepted

During the months of April to September we offer a minimum of 2 nights weekend stay to include afternoon tea on arrival or late night snack with a beer and local Belvoir Presse ready in the fridge. On the Saturday a full cooked breakfast will be on offer and a lift where possible to local wedding/party venues. Optional late check out on Sunday, with our lighter breakfast on offer. Here at the paddock we don?t like telling you when to leave so there is no need to rush off, you're welcome to have a slow start if preferred!

Cancellation policy
In the event of cancellation :a one - three night booking:48 hours notice required. For more than 3 nights, one weeks notice of cancellation is required. We will make every effort to re-let the accommodation;however we reserve the right to charge the full cost of the booking if the room is not subsequently re-let. We will retain the reservation fee in all circumstances.